Violinist Julia Rossi has been performing since a young age of 6. Starting her journey studying at Converse College in Spartanburg, SC, she then expanded her tutelage through the Governor's School for the Arts and Humanities in Greenville, SC (2014-2016).
She is currently attending The University of Oklahoma. (2016-present). Working with prestigious teachers, Jennifer John, Deidre Hutton, and current teacher Hal Grossman, her knowledge of performance and skill have been honed over the years.
She was a finalist in two concerto competitions, The Clemson Concerto Competition (2015-2016), and The Furman Concerto Competition (2015-2016). Julia has also been playing private performances for weddings, funerals, parties, and other events for over 5 years.
She has recently been awarded The Frieda Derdeyn Bambas Strings Endowed Scholarship for 2017 from The Catlett School of Music at the University of Oklahoma.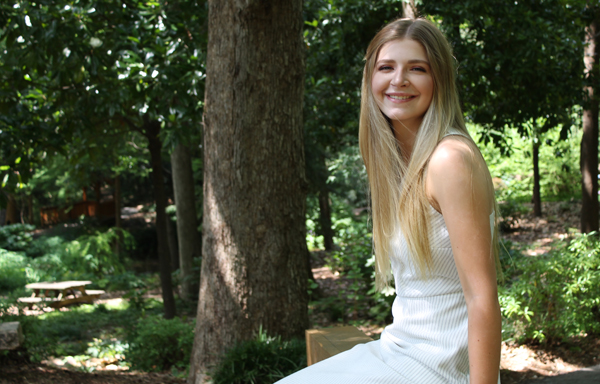 Over the years, Julia has cultivated a refined playlist
and can play the classics as well.  If you would like to
book her for your next gathering, reception, or other occasion,
please contact her today.
During the school year, Julia resides in Oklahoma City and is available to perform in that area.
While on break from school, she is available to perform in Upstate South Carolina.